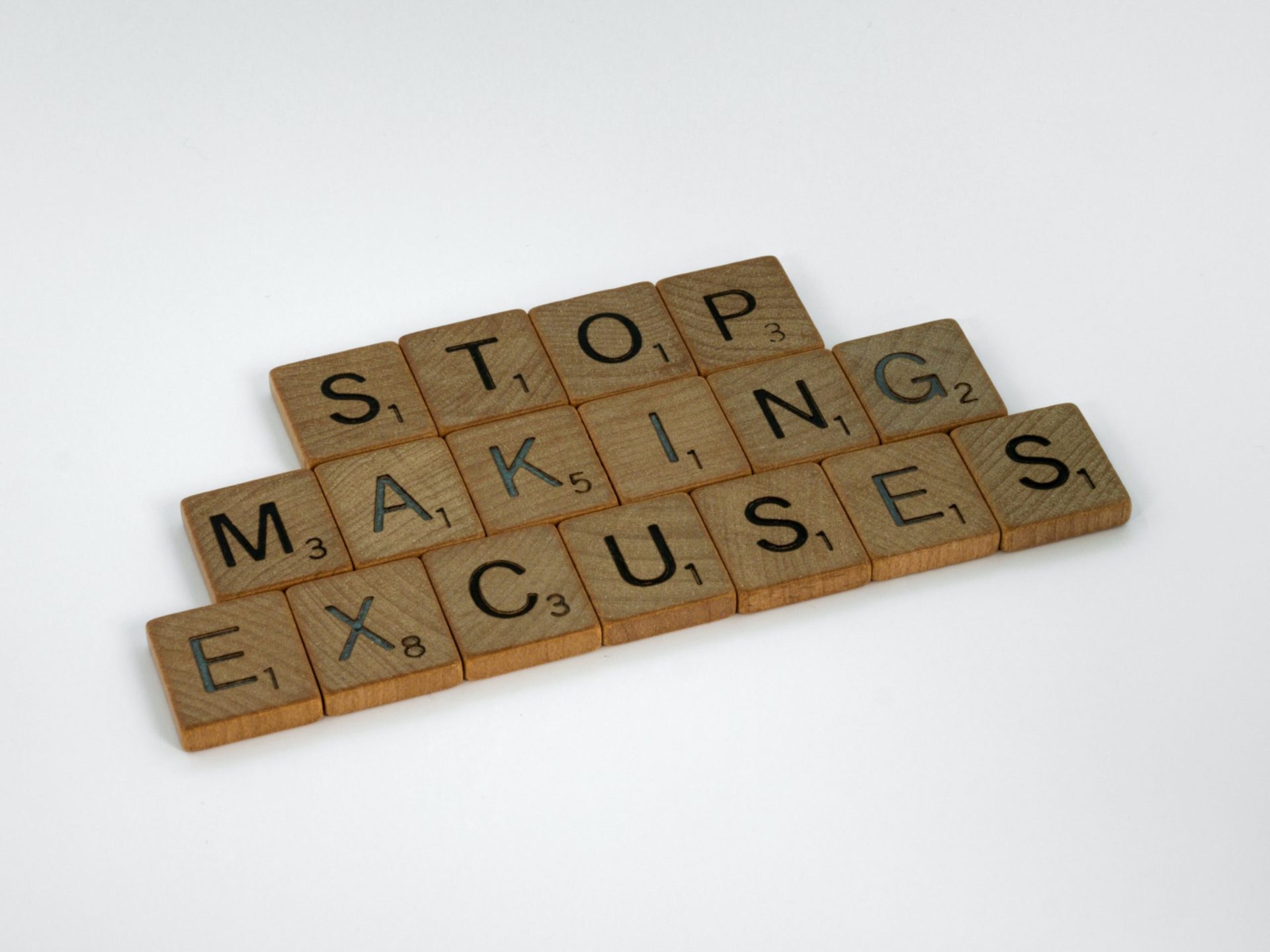 The Real Estate Industry is a breeding ground for excuses. It blows me away & you know what I am talking about because we have all been guilty of it.
It stops today!
If you feel burned out, just work at 80% capacity for a couple of days & don't feel guilty about it.
Just avoid make excuses and rationalising to yourself that a lack of productivity or listings is due to Covid, lockdowns, the government, the vaccine or the weather. Head to realestate & domain and check out the listings & sales occurring in your market without your name on them. Deals are being done every day. Some agents have chosen to 'unsubscribe' to the 'white noise' & simply not to participate in what they can not control.
What they can control is world class buyer appointments, quality marketing & listing material, bring 3-5 minutes early to each appointment, prospecting daily & maintaining super high energy levels.
I have personally not adjusted my life at all apart from conducting virtual auctions as opposed to on site & ordering take-away as opposed to going out for dinner. That's it. I have managed to do anything else I would have done pre-Covid. This is a metaphor for what the great stoics call 'participation'. Covid happened objectively, however I had the luxury of choosing subjectively how it affected me, if at all.
The same could be said for a changing market imminently approaching, or any other event or another persons opinion out of your control. No one physically hands you any of this. They just occur & you choose what they mean to you. Will it mean less income or sales? It doesn't have to given you are in control of that.
Events will continue to occur that are out of your control for the balance of your life/career, however their interpretation you do have 100% control over. Live in this space, in this frequency & on this energy level & block out everything else.